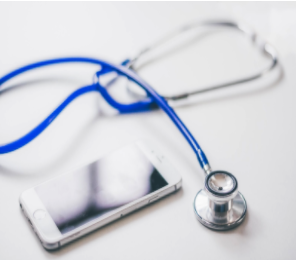 For patients who require ongoing care for an injury or medical condition, the services of a medical case manager can be of great value. This professional will advocate for the injured or ill party, working with the patient's healthcare providers to ensure they receive the treatment they need. As one of the most trusted medical case management companies in the nation, Cardinal LifeCare Consulting is committed to helping patients reach their rehabilitation goals in an efficient and cost-effective manner.
In addition to providing comprehensive, dependable medical case management services, we create objective, evidence-based life care plans and connect attorneys with expert witnesses in a wide range of disciplines. You can also depend on our network of board-certified healthcare professionals to expertly review life care plans for methodology and standard of care. To find out how our team can assist with your case, contact us at 724-487-0519.
Cardinal LifeCare: More Than a Medical Case Management Company
There are numerous ways in which Cardinal LifeCare Consulting can be a key resource in a case involving an injured party. Here is a bit more information on the services we provide:
Medical Case Management – Among the most experienced medical case management companies in the country, Cardinal LifeCare is qualified to assist throughout every step of a personal injury case. From developing an appropriate care plan based on the patient's medical needs, to coordinating their eventual return to work, our knowledgable medical case managers are dedicated to helping our clients achieve rehabilitation.
Life Care Planning – A life care plan outlines a patient's current and future medical needs. This can be instrumental in making sure the individual receives proper care for their illness or injury. Attorneys nationwide turn to Cardinal LifeCare for carefully evaluated, detailed life care plans.
Life Care Plan Critiques – Challenging a life care plan from opposing counsel requires analysis by an expert in this field. Our consultants have the credentials needed to carefully review a life care plan and provide an objective, thorough critique.
Expert Witness Services – The testimony of an expert witness can be invaluable in a medical malpractice or personal injury case. Cardinal LifeCare connects our clients with expert witnesses in a variety of fields, including anesthesiologists, physician assistants and other medical specialists.
Additional services we offer include nurse consulting, vocational evaluations and medical cost projections.
Searching for Reliable Medical Case Management Companies? Trust Cardinal LifeCare
If you are seeking a trustworthy professional to provide medical case management services, life care planning or a related service for your case, count on Cardinal LifeCare Consulting for the highest level of professionalism, experience and integrity. Leveraging our in-depth knowledge of medical litigation, we are dedicated to saving our clients time and expense. To discuss how we may be of assistance with your unique case, call us today at 724-487-0519.